Fire Alarm Control Panel, Notification System Manufacturer, Exporter in India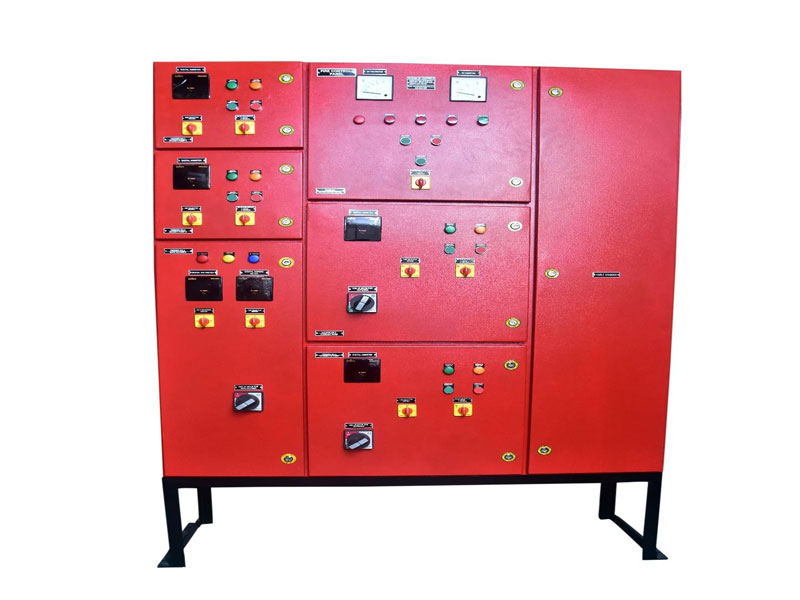 A fire control panel is a component that offers control through a fire alarm or notification system. Throughout the building, sensors are installed. These sensors redirect information to this control panel. They include environmental changes that could detect the presence of a fire.
The panel also alerts the employees inside the building if a potential fire was detected or predicted. This includes information about the exact location of this event. In Australia, there are a number of Laws and Regulations which govern the use of Fire Control Panels. It is important to be familiar with the guidelines or laws that pertain to the state your business is based in. A fire panel is a safety appliance that commercial buildings typically require in order to set into motion a number of tasks that could save lives and minimize property damage.
If you're in charge of ensuring a building has all the required features necessary for the sake of safety, you might be in the market for a fire panel. Before you start looking for one, you should get to know what the typical fire panel does, which buildings need one and which features to look for in a fire panel.fire panel used in building, industry, mall, hospital, D-mart, school & college, Pharmaceutical & chemical company.
Features
Smoke detectors.
Heat detectors (Rate of Rise and Fixed Temperature)
Manual call points or manual pull stations.
Notification appliances.
Responders.
Fire sprinkler system inputs.
Switch status. Flow control. Pressure. Isolate. Standard switches. Monitor modules.
Make our company switchgear use in FIRE CONTROL PANEL given below
L & T
Siemens
ABB
Schneider
Havells
LS make
C & S Electric
Elmeasure
Applications
The four ways your fire alarm system works to protect your property and its occupants from the dangers of fire are by detecting fire, alerting occupants, managing risk, and notifying the fire department.