Flame Proof FLP Motor Starter Panel Manufacturer, Exporter in India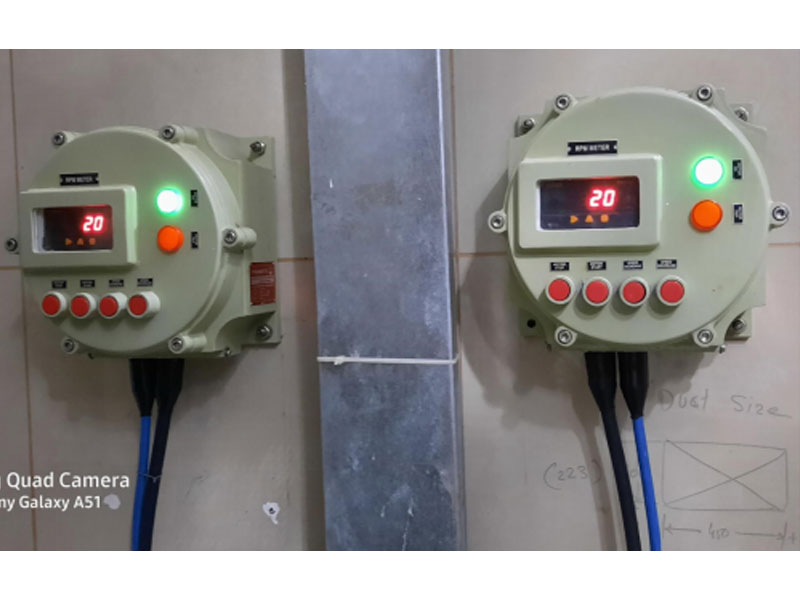 FLP/WP DOL Starter & STAR DELTA STARTER PANEL from 0.5HP to 100HP Type of protection: Ex-d Material: Cast Aluminum Alloy LM6. Flameproof: Zone 1 & 2 Gas group: IIA,IIB, Weatherproof: IP 66 Temp class: T6 Finish: Light Grey to Shade 631.
Features
100 % Shock Proof
Design to keep all safety measure
High Tensile Strength
Protect IP65/66
Available for Zone – 1 & Zone 2
Gas Group IA, IIA, IIB & IIC
EXD, Explosion, Flame Proof, Weatherproof
Make - our company switchgear use in Flame Proof FLP Motor Starter Panel given below
L & T
Siemens
ABB
Schneider
Havells
LS make
C & S Electric
Elmeasure
Applications
Flameproof motors are generally utilized in oil and petrochemical plants ,gas plant, pharmaceuticals, petrol pump, submarine, laboratory, hospitals, etc. In these conditions, combustible liquids and gases surround the place, making it necessary to have explosion-proof and resistant equipment.