Power Control Center Panel, Main power Panel Manufacturer, Exporter in India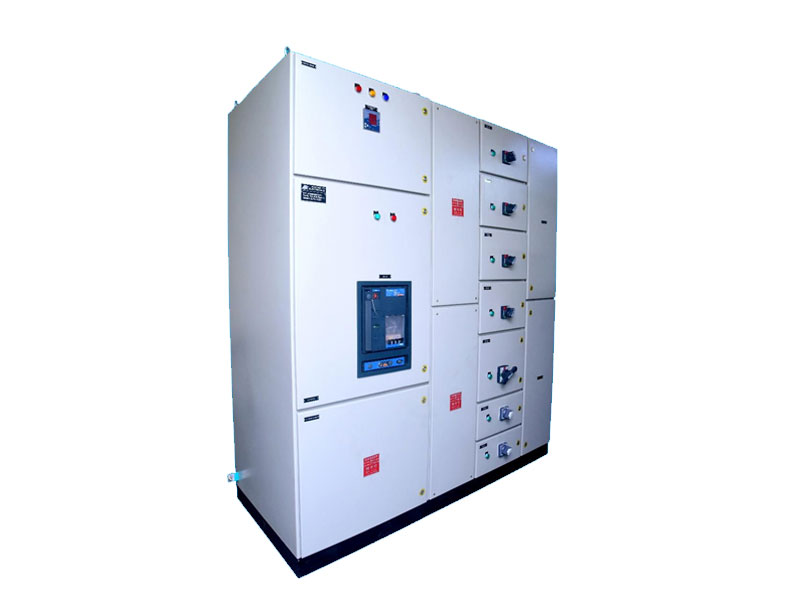 PCC Panel stand for Power Control Center also known as Main power Panel, The Power Control Center Panel works by combine circuits from several places into a single central hub. This enables access to the whole electrical connections of a grid, Industry from a single place. It is called also plant distribution or plant centralized control.
Features
A Power Control Centre (PCC) is a main power control panel that contains feeder breakers and supply breakers, monitoring devices, control devices, switching devices, protection devices, and instrumentation devices. Alternatively, it is called the Main Switchboard. Transformer supply connect to PCC panel & creating different feeder to different provision of machinery panel.
Make our company switchgear use in PCC Panel given below
L & T
Siemens
ABB
Schneider
Havells
LS make
C & S Electric
Elmeasure
Applications
Accu PCC is a power distribution board to control the Electrical power supplied to LT Panels, MCC Panels, and transformers who play a vital role in all electrical control systems. Accu PCC panels widely used in refineries, chemical plants, pharmaceuticals, and Solar Industries.